Digifluidic, as a key cultivated Macau-based enterprises of Guangdong-Macao in-depth cooperation zone in Hengqin, serves as a model for industry-academia-research collaboration between Hengqin and Macau. It is the first successful bio-tech enterprise incubated through technology transfer since the establishment of the University of Macau. Digifluidic has played a significant role in supporting the "1+4" moderate diversification development strategy in Macau, the integration of Hengqin and Macau, and the global health sector.
On July 20th, Digifluidic will unveil its latest generation of Point-of-Care Testing (POCT) integrated device, the Virus Hunter Plus, at this grand event. Four exhibition booths will be set up to provide explanations and consultations for each major application field.
Four Main Application Area
Medical

In-Vitro Diagnosis

Genetic analysis

Agriculture

Disease detection

Genetic analysis

Pet

Cat/Dog

Pet health check-ups

Food Safety

Food adulteration detection

Pathogen detection
Medical Device Industry Symposium
We have invited industry regulators, expert scholars, and outstanding company representatives to participate in this symposium. The topics revolve around the policy environment, development opportunities, and challenges in the medical device industry. Our goal is to create better tools for life sciences and promote high-quality health for all humanity.
We invite you to attend! This grand event will bridge the gap between regulatory authorities, experts, scholars, companies, and talent in the medical device industry, fostering consensus and empowering the industry to contribute to the integration and connectivity of global health.


Register for the Conference
Whether you are an industry regulator, expert, scholar, entrepreneur, or investor, we sincerely invite you to join us at this feast to explore the direction of medical device enterprises and look forward to collaborating with you!
Event Date: July 20, 2023
Event Venue: Multi-function Hall, Juxian Building, University of Macau
(N1-G008, NI-G014, N1G018)
Event Schedule - July 20th
10:30 - Event Opening
10:50 - Product Launch
11:30 - Guest Speeches
12:00 - Signing Ceremony
13:00 - Symposium
14:00 - Buffet Lunch
14:30 - University of Macau Visit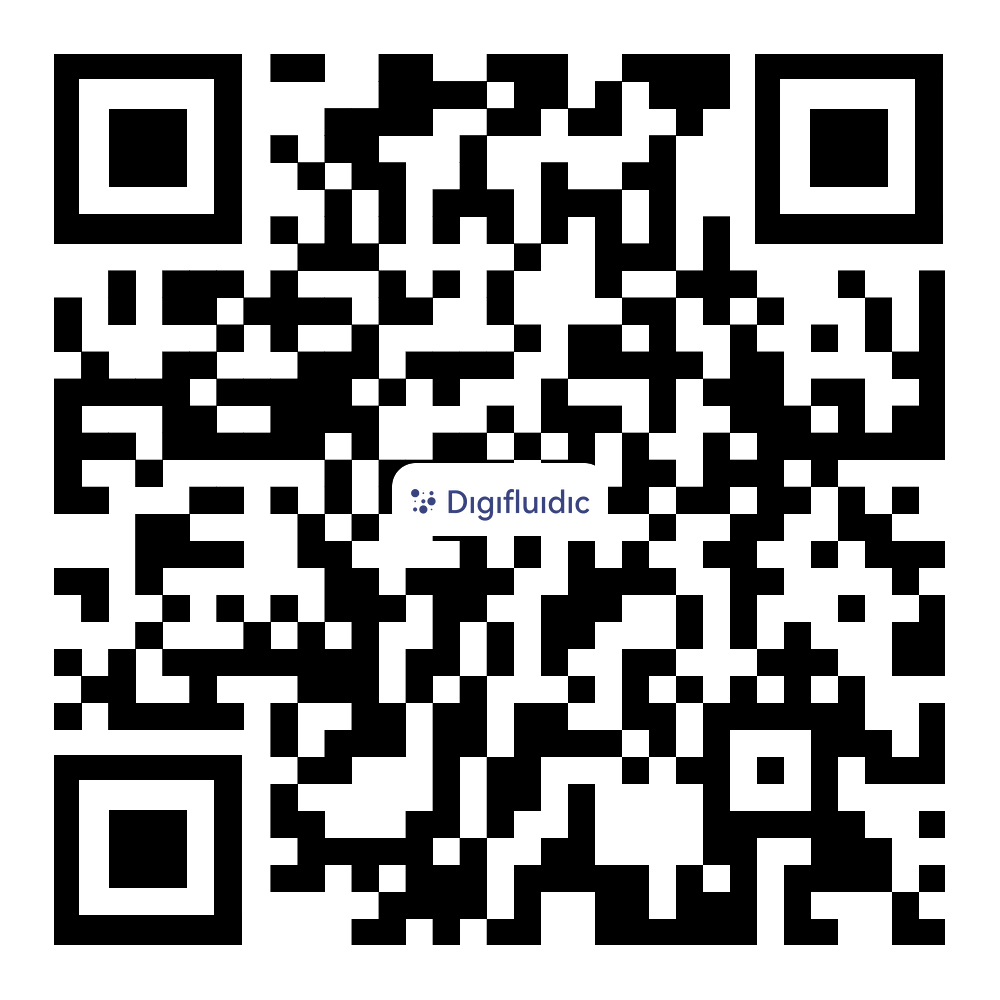 Scan the QR code above to register for the event!
For any inquiries, please contact Ms. Chen at:
+86 13143130493 / +853 63420958
Let's embark on a journey that leads the future together! Stay tuned as the Digifluidic Global Investment and New Product Launch Event promises to bring you infinite surprises and opportunities!
For more information, follow Digifluidic on our official website and other social media channels
Official Website: https://www.digifluidic.com/cn/
WeChat Official Account: Digifluidic迪奇孚瑞生物
Facebook/LinkedIn: Digifluidic Bio-tech Co., Ltd.